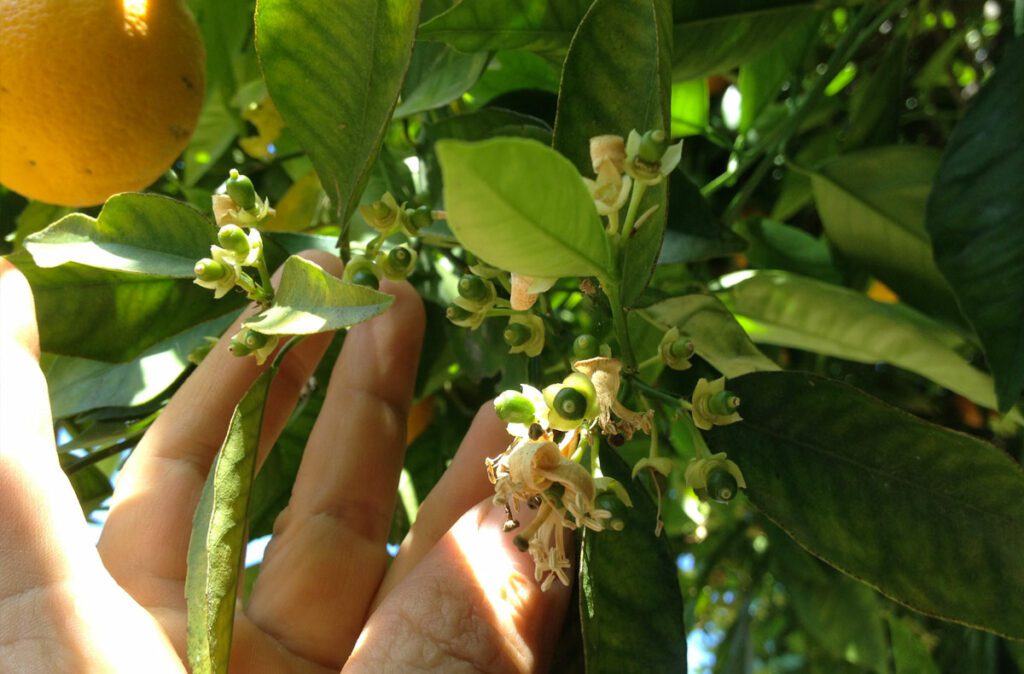 ISA Certified Arborists
Disease Diagnosis – As a licensed professional with over 15 years of experience, SB Organics can identify what's wrong with your tree. We inspect trees for signs of disease and/or insect or pest problems. In addition to diagnosis, we provide treatment or management plans to help return your trees to good health.
Tree Pruning – We do corrective and training pruning to ensure your trees grow healthy and balanced. We can remove diseased or damaged limbs, or correct improperly pruned trees. We prune to ISA standards for proper tree care.
Tree Planting – There is a right and a wrong way to plant a tree.We can advise on the proper methods to plant, and can even plant the trees for you!
Soil Testing and Leaf Tissue Analysis – We offer soil testing and leaf tissue analysis to determine what nutrients are limiting in your plants or crops.
Fertility Management – We utilize various methods to boost soil fertility including composting, compost tea, cover cropping, mulching, re-mineralization and more!
Written Reports – We can provide written reports on the health and status of your trees and plants. We record our observations and recommendations for keeping your plants healthy. This will help you monitor your plants and ensure they are growing well.
Why Hire an Arborist?
An arborist, by definition, is an individual trained in the art and science of planting, caring for, and maintaining individual trees. Arborists are knowledgeable about the needs of trees and are trained and equipped to provide proper care. Hiring an arborist is a decision that should not be taken lightly. Trees can be an asset or a liability. Well-cared-for trees are attractive and can add considerable value to your property. Poorly maintained trees can cause property damage or bodily harm.
What is a Certified Arborist?
Certified Arborists are individuals who have achieved a level of knowledge in the art and science of tree care through experience and by passing a comprehensive examination developed by some of the world's leading experts on tree care. Certified Arborists must also continue their education to maintain their certification and adhere to a Code of Ethics. Therefore, they are more likely to be up to date on the latest techniques in arboriculture.